Index
Austria is a country steeped in history & culture from the Hapsburg dynasty, Empress Elisabeth "Sissi", Mozart, Schubert & the Viennese cafe culture but most visitors go to Austria for its natural beauty for good reason.
I must admit that at the beginning of my discovery of photographic passion I spent much too much money on equipment that I didn't need at the cost of trying to be taken seriously practicing my hobby on a professional level. Panoramas can be shot out of the hand just as good as with a pano-head that can cost a small fortune.
No Content Yet But I'm Working On It!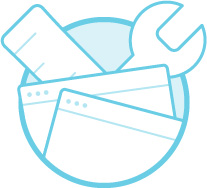 Time-lapse has been growing on me in recent years but I must admit not being a professional in this area for one simple reason, my level of patience. Maybes with age this will change & I will be happy to be able to sit for an hour undisturbed capturing thousands of pics for that dream sequence.
Did You Know?
If you thought that the largest area of forest in the world would be in the tropics, you would be wrong. The Boreal forests in the far north are almost four times as large as those of the tropical forests in the Amazon Basin. The spruce and pine forests of the Taiga comprise of about 15 million square kilometers – representing about 30 percent of the total forest area on earth.